CNH approves modification of Pantera Exploration and Production 2.2 to the Evaluation Program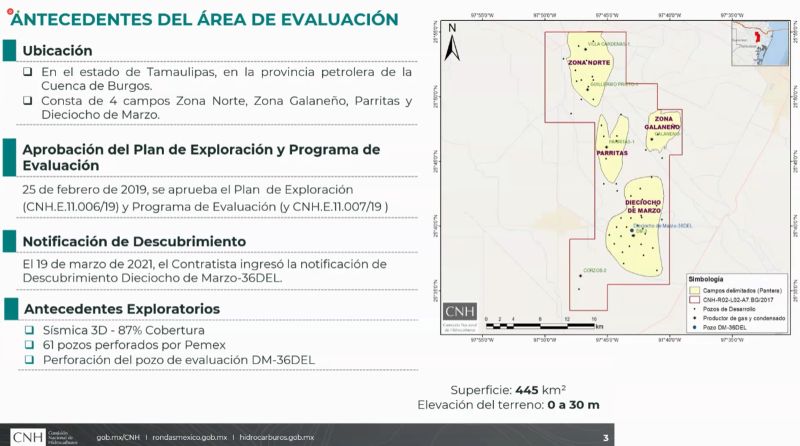 Onshore Mexico News – Tamaulipas:

Mexico's regulator, the National Hydrocarbons Commission (CNH), approved Pantera's Exploración y Producción 2.2 modification to the Evaluation Program.
The contractual area has an area of ​​445 km2 and it is located in the State of Tamaulipas in the Cuenca de Burgos oil province, in the municipalities of Valle Hermoso and Matamoros.
The modification includes four prospects (Zona Norte, Galaneño Zone, Parritas and Dieciocho de Marzo), one in the Base Scenario and three in the Incremental Scenario, as well as a prospect of the current program, rescheduling of well drilling, updating of the activity schedule and reconfiguration of evaluation areas.
Some exploratory records that have been carried out are 3D seismic studies with 87% coverage, 61 wells drilled by PEMEX and the drilling of the evaluation well DM-36DEL.
The investments of the modified program consider an amount of 9.93 MMUSD and could increase up to 45.55 MMUSD.
For more information about the contract, click on the following link: https://lnkd.in/gFEyQS5
View in LinkedIn