Sinopec International Petroleum Service Corporation Completed China's First Megaton Scale Carbon carbon capture, utilization, and storage (CCUS) project. 💡⚡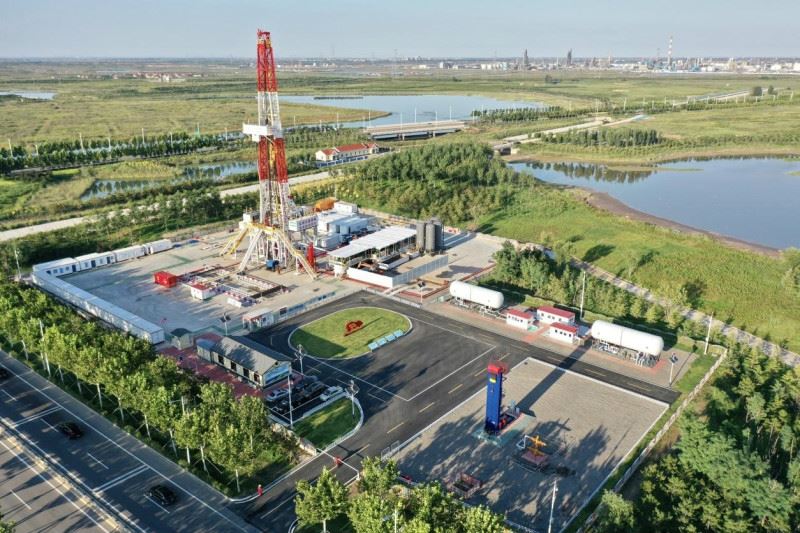 The project will reduce carbon emissions by 1 million tons per year, the equivalent of planting nearly 9 million trees and shutting down 600,000 economy cars.
As China's largest full industrial chain CCUS demonstration base and industry benchmark, the Project is estimated to increase oil production by 2.965 million tons in the next 15 years. It's of great significance to China's scaled development of CCUS and building an "artificial carbon cycle" model to increase China's carbon emissions reduction capabilities as the country advances to achieve the "dual carbon" goals of reaching peak carbon emissions by 2030 and carbon neutrality by 2060.
With the goal of building a carbon dioxide technological innovation system of "technology development-construction project demonstration and industrialization," Sinopec will extend the clean carbon sequestration industrial chain and build the foundation for carbon emission reduction technology innovation.
Between 2021 and 2025, Sinopec will build another megaton CCUS demonstration project in partnership with Sinopec Nanjing Chemical Industries Co., Ltd. in its affiliated Sinopec East China oil and gas fields and Sinopec Jiangsu Oilfield to achieve the industrialized development of CCUS and widen the prospects as China advances to achieve carbon peak and carbon neutrality.
Save the date for Shallow and Deepwater Mexico October 11-13, 2022 in Ciudad del Carmen, Campeche.
#offshoremx #offshoremxnews #oilandgas #energy #upstream #subsea #martitime #gulfofmexico #shallowanddeepwaterexpo #sdmxexpo #sdmxnews
EPG Events, LLC